Inaccessibility to automated teller machines (ATM), especially in remote areas, could soon be a thing of the past thanks to an initiative by the Reserve Bank of India (RBI). This initiative would allow non-bank institutions to own and operate ATM across India.
These ATMs, commonly known as White Label ATMs (WLA) in developed countries, are expected to be rolled out by the corporate sector soon. Any corporate entity is allowed to own and operate a WLA, as long as they have the approval of the RBI.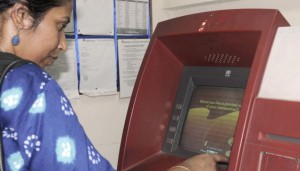 ATM card holders from any bank can use WLA's, but at a fee. Customers with a maximum of fee free transactions agreement with their banks will not be exempt from transaction charges for using such ATMs.
The use WLAs will be restricted to cards issued by banks. WLAs will also not be allowed to accept deposits from customers.